BEAUTIFUL SMILES FOR A LIFETIME
95 DUTCH HILL ROAD
ORANGEBURG, NY 10962
(845) 359-8424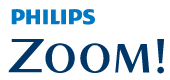 You deserve a bright, confident smile. Professional, in-office teeth whitening with Philips Zoom is safe, simple, and one of the fastest ways to improve the beauty of your smile. Plus, Philips Zoom is championed by dentists and patients as a pain-free, easy process.
Zoom WhiteSpeed Light-Activated Whitening System
The Zoom Chairside Light-Activated Gel greatly accelerates and enhances the whitening process, and delivers the dramatic results you will love. Along with the all-new Whitening LED Accelerator, your teeth can become up to eight shades lighter in just 45 minutes!
The gel and light work together gently to break up the stains on your teeth, while leaving the structure of your teeth unchanged. After just three 15-minute applications in one hour, you rinse and the treatment is complete, leaving you with a brighter, whiter smile.
Is Philips Zoom right for you?
Almost anyone can benefit from teeth whitening, though the treatment may not be as effective for some as it is for others. Zoom achieves the greatest success in treating yellow staining from aging, tobacco, dark cola, tea, coffee, or red wine. If your teeth have gray shading from tetracycline or other chemicals, you may still see improved results, though they may be less dramatic. Your dentist will be able to determine the ideal level of whitening for your individual smile during your personalized shade assessment.
A beautiful, sparkling smile can give you a whole new outlook on life. Contact us today to schedule an appointment for Philips Zoom whitening!
Our Location

Dutch Hill Family Dental
95 DUTCH HILL ROAD ORANGEBURG, NY 10962 (845) 359-8424
Office Hours
MONDAY
11:00 am – 7:00 pm
TUESDAY
8:30 am – 6:00 pm
WEDNESDAY
7:00 am – 2:30 pm
THURSDAY
8:30 am – 6:00 pm
FRIDAY
8:30 AM – 3:00 PM
Open select Saturday's
8:00 AM - 1 :00 PM
SUNDAY
CLOSED
KIND WORDS FROM OUR PATIENTS
Dr. Tom and his fabulous hygienist, Cathy, provide wonderful care for my family! I have referred many friends and colleagues who have been quite pleased with the services at this practice. The music is great too!
Very professional, great environment , recommend highly.
Dr. Thomas Pizzolo and his hygienist Cathy are knowledgeable professionals. What I liked- answered all my questions, clean office, good attitude, put me at ease. Additionally, I liked the fact that Dr. Pizzolo called me about my concerns regarding orthodontic treatment that I'm about to get from my orthodontist.
It takes that extra step of personal approach to each patient to be different from the corporate world.
I'm not really good at going to the doctors or especially dentists. This time I'm actually planning on going back for my next appointment in May and I'm looking forward to it.
I have been a patient for roughly 25 years, since I was a small child, and have always had pleasant and positive experiences during my many visits to Dr. Pizzolo's office. The entire staff is friendly, professional and extremely skilled at what they do.
I have never dreaded going to the dentist and I contribute that to the people here and knowing that I have always been in good, capable hands. I have recommended this family practice to many, and will continue to do so!
Outstanding Customer Service! My dentist is out of town and I had a dental emergency. She called me and told me to come and see Dr. Pizzolo. Both Dr. Pizzolo and his office staff were friendly, kind and patient. What a lovely reminder that customer service and compassion are still a core value for people. Thank you for treating me like part of the family.
I have visited Dr. Pizzolo and Dr. Elashmawy on several occasions and have found them to be very professional, understanding and knowledgeable. They listened to my questions and concerns. Appointments are easily made and they are "on time" with my appointments. Their staff is very friendly and helpful. I would highly recommend them.